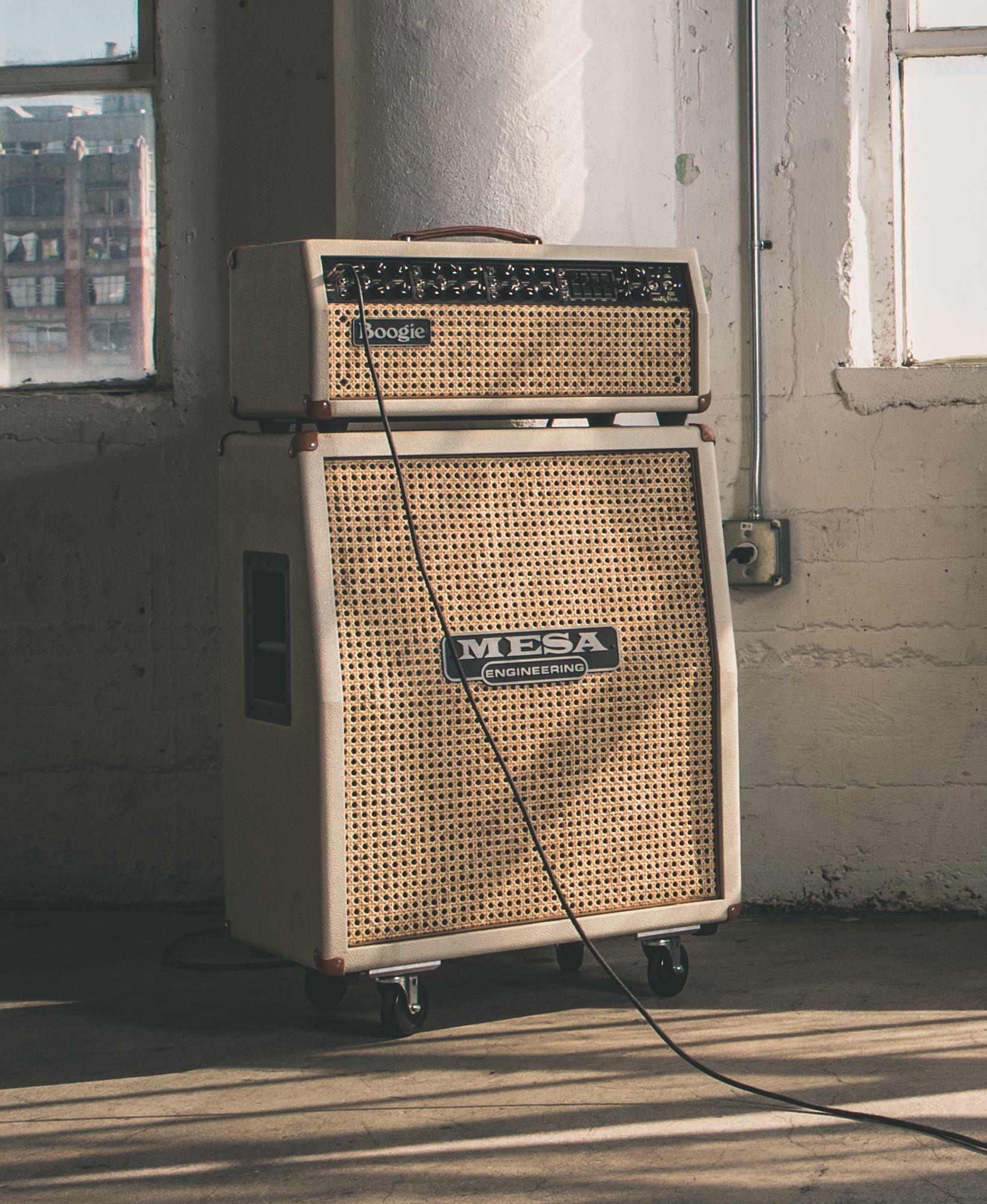 Behold the Mighty Mesa Boogie Mark V! I used to rent these for sessions and always wanted one of my own, so when the chance came I went all the way... custom cream bronco, with the classic Boogie wicker grille as a tribute to Carlos Santana and the old '70s Boogies. The color scheme earned my wife's Kentucky-fried nickname for it: Colonel Sanders.
I just love this amp. Too many tones for some, but I'm tweaky enough to handle the big V. This is my main rig with Dig Infinity, and I'm still unlocking the Colonel's secrets every day.
I'll be making some deep YouTube videos about my Mesa gear, but I thought at least for now you could feast your eyes on it in all its creamy glory in this shot from a band photo shoot awhile back.