Current Projects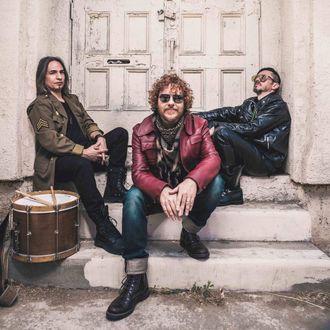 Dig Infinity
MUSIC FOR YOUR MIND... AND YOUR BEHIND
Atmospheric groove-rock power trio Dig Infinity featuring guitarist/vocalist JB Eckl, drummer Paul Gonzalez and bassist Pancho Tomaselli, has a 20-year-plus history. Beginning in the LA clubs as Heliotrope in the late '90s, the band has gone through several iterations, always maintaining the presence of the core trio. Their sound is informed by their singular pedigree as former collaborators of classic West Coast bands like War, Santana and Tower of Power, and also by their admiration for the sonic adventurousness of Daniel Lanois. 
VIBEYARD
THE FUNK IS STRONG WITH THIS ONE
The sound of the streets of 1970s Los Angeles mindmelding with the diasporic pulse of Hip Hop, Afrobeat and Nuyorica, Vibeyard picks up the story where iconic bands like War, Mandrill, El Chicano and Fela Kuti's Afro 70 left off. Featuring the vocal talents of Filipino singer/rapper Lakan, Congolese 'Playing for Change' frontman Mermans Mosengo and many more, Vibeyard is a band, a wider collective, an entire movement. Spanning decades and continents, this is the sound of a world becoming a village before our ears.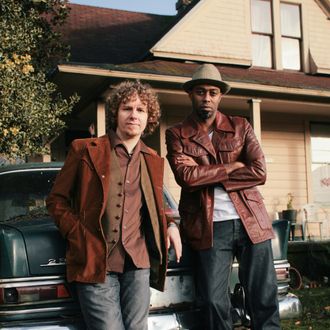 Moanin' Sons
WE'LL BE WHITE BLACK
The unlikely duo of Tennessee-born Gospel artist, activist and scholar Eric Dozier and über-eclectic Canadian rocker JB Eckl results in a sound as unique as you might expect: Americana dipped in soul and fried up in a grease-seasoned pan Grandma never washed. Eric & JB's musical chemistry is the result of decades of friendship, and the humor and the heavy come in equal doses when they get going, whether in a performance or workshop setting. The Sons are on a mission to find the soul of America... will they find it, or just another Cracker Barrel? (Either is acceptable.)