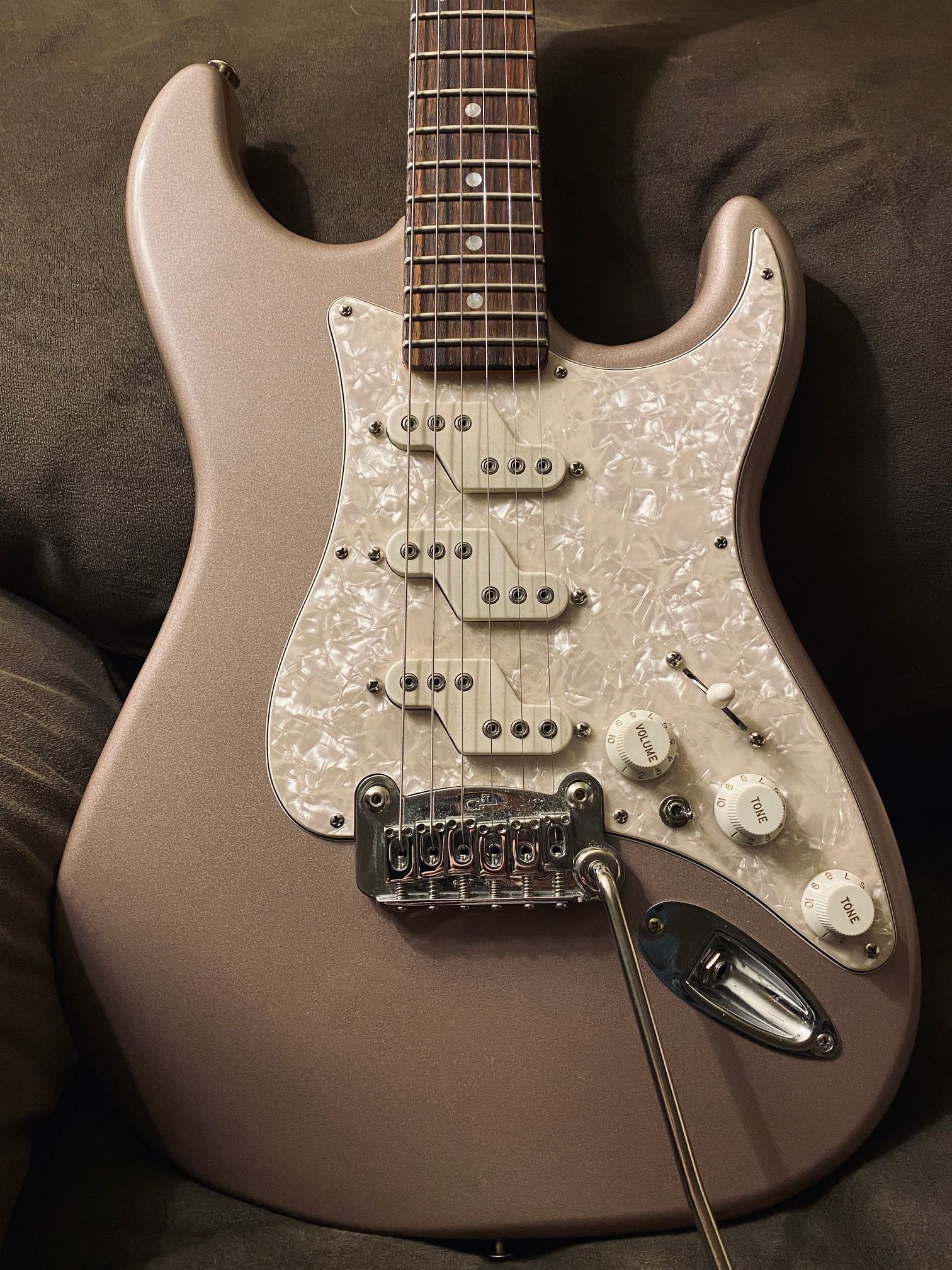 On my first-ever visit to the G&L factory in Fullerton, California, they shocked me by sending me home with this Comanche in shoreline gold (more on that color in a minute). I fell in love with Leo Fender's Z-coil pickups on the spot. In a word: FAT... like SRV, even with my skinny fingers and 9.5 strings. Ha.
I used to be huge fan of the look of Fender's Lonestar Strats from a few years back, so I emulated it by seeking out this awesome pearl parchment guard material, and putting the white pickup covers in green tea to tint them. (I told you guys this was going to get nerdy.) Anyway the G&L guys painted the headstock to match, creating an extremely cool custom guitar, top to bottom.
So, the color. I asked my kids what color they thought it was, and here are a few of the most memorable answers: Muddy Mud, Rabbit Stew, Quicksand, Brown Cat, Whole Foods Sausage, Burnt Oatmeal, Goblin Grey, Turtle Flesh, Fat Dad.
I'll stick with Shoreline Gold.